Perfection now has a name; Marquis. This is the largest wall safe that we fabricate, with 4 times the storage capacity of other DSI wall safes. The Marquis wall safe spans two stud spaces and is 36" high. The interior design includes over sized shelves spanning the entire width of the safe, an internal lighting system, ten unique mahogany jewelry trays, an internal high security locking lever, as well as; velvet lining, two necklace hooks, mirrored doors and a hidden compartment crowning it our finest wall safe. This is the world's largest wall safe. With four times the storage capacity of other DigitalSafe Wall Safes. This beauty also includes a Magnetic Card Swipe. The safe high security keypad allows for locking the safe by either digital key pad or by a quick swipe of your credit card.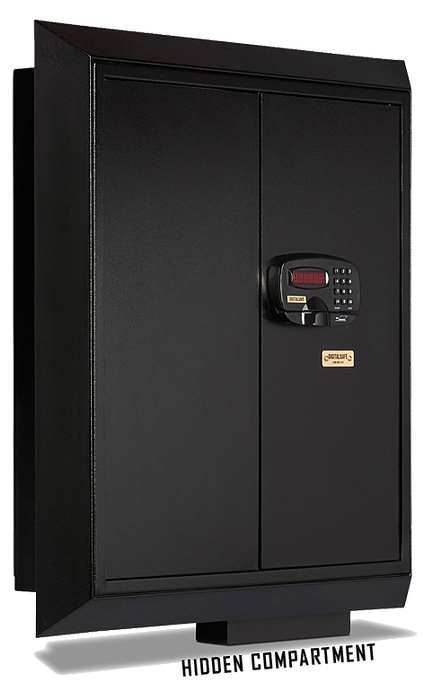 Available in Almond or Black, or can be custom painted.
Please contact DigitalSafe
for Production and Manufacturing Time.


FEATURES
Hi-tech Key Pad
10 Unique Mahogany Jewelry Trays
Internal High Security Locking Lever
Velvet Lining
Mirrored Doors
Hidden Compartment
High Security Credit Card Entry System
Pry Resistant Door
Plush Velvet Lined Interior
Jewelry Trays
Fine Watch and Bracelet Alcove
Passport Security Storage and Access
Interior Lighting
Emergency Opening System
Weighs 150 lbs
Available in Almond or Black, or can be custom painted.
DIMENSIONS
BUY NOW
$3,495.00 with FREE Shipping
---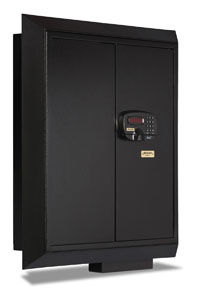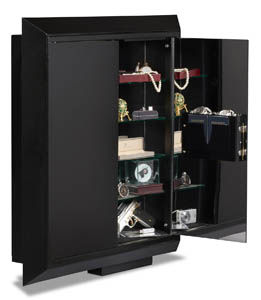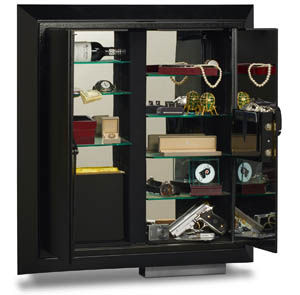 ---