Are you tired of the floor safes in your house or even your place of work? Maybe you need an option to store important documents? If you would like a better option, read on to learn the 5 benefits of owning a wall safe:
It's Easy to Hide
A wall safe is much easier to conceal than a floor safe. It will also be more secure because it is going to be hidden from the eyes of guests or intruders since it is possible to put a painting over it or install it in a closet.
Easy to Access

It's much easier to access a wall safe since you don't have to bend over to open the lock or take something out of the safe. A DigitalSafe wall safe can be accessed either through a keypad or a quick swipe of your credit card, making it easy to reach your valuable items fast.
Security

DigitalSafe provides maximum security in all of their wall safes. With tamper resistant doors, and our own patented hidden compartment. You will rest assured that your valuable items are well protected.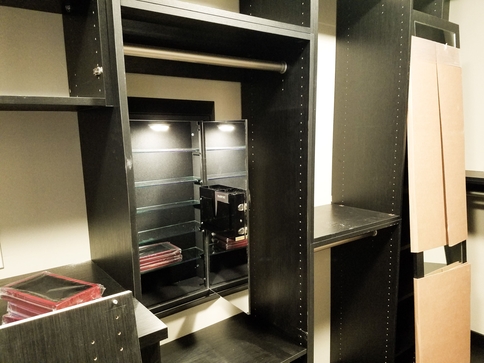 Space Saving

Another excellent benefit of a wall safe is that it saves you a lot of space. Installing it in a closet or office will keep them out high traffic areas in your home.
Easy to Install

A contractor can install your wall safe seamlessly for you whether you are building a new home or adding it to an existing home. We're also happy to help you determine the best space for your wall safe.
Would you like to learn more about how a wall safe might benefit you? Contact DigitalSafe to discuss your options. You will receive maximum luxury combined with advanced technology so you can have the peace of mind that your priceless items are safe and well protected.
800-566-3122 or through our website online. We have several models to choose from!
Did you know?  DigitalSafe also installs alarm systems to protect your home even more.
Contact DigitalSafe Alarms to Learn More:
DigitalSafe Alarms
720-941-6543
digitalsafealarms.com