When your home gets broken into, it feels frightening, overwhelming, and violating! You want to protect your family from home invasions and a home security system is the most effective way to do that.
Did you know that there are some measures you can take on your own as well? Here are some tips for keeping your home from being a target for theft.
Prevent Home Invasions By Leaving Your Lights On
Keep your porch light on at night. This is one great deterrent, but you can also leave some lights on within your home at night to reinforce to thieves that you are indeed home. Hallway lights or lights that can easily be seen through your windows are great choices.
Keep Windows and Garage Doors Closed
When you are not home, be sure that all your windows are securely closed and locked, even if they are located on second and third floors of your home.
The same should be done with your garage door. Make sure it is closed at all times unless you are entering or leaving the garage. Some thieves drive through neighborhoods to target open garages because they can grab items and leave quickly. Also be sure not to leave tempting items such as bicycles or strollers on your porch.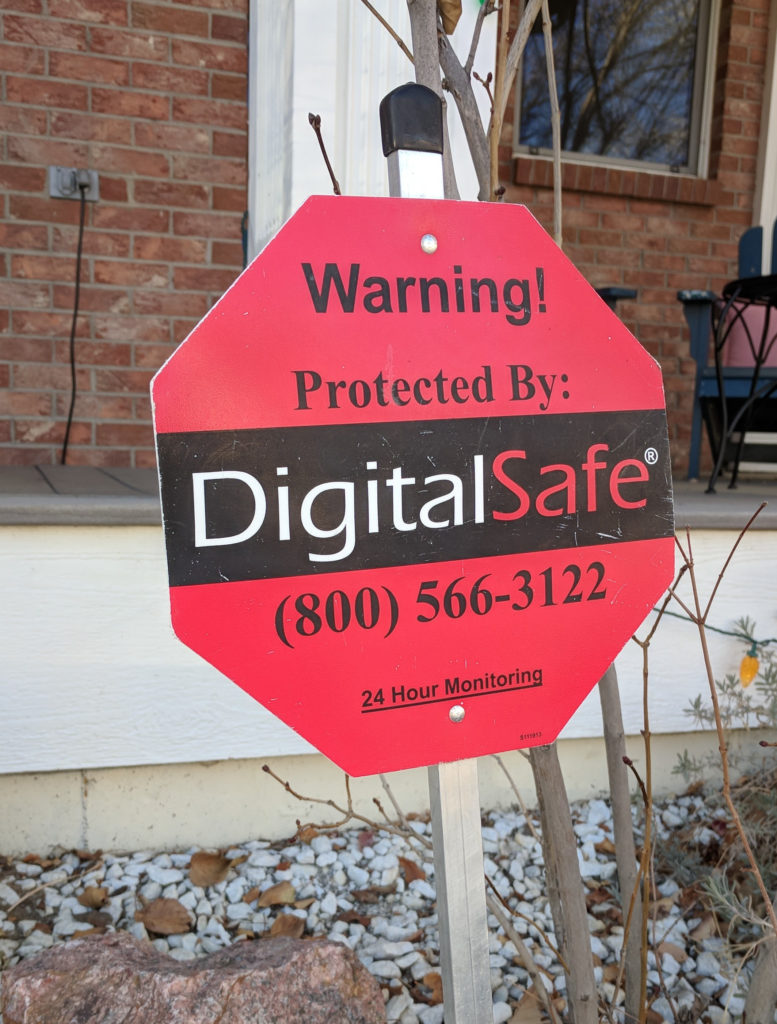 Display Your Home Security Sign
Many thieves automatically skip houses that have home security systems. You can easily let people know that your home is protected with a convenient yard sign.
Finally, if you are unsure about home security and what is right for you, Digital Safe Alarms can help! We offer customized home security systems tailored to your needs. We're happy to discuss your goals with you to help you select the home security system that is right for your family. Contact us by calling 720-941-6543 or online through our website.
Did you know?  DigitalSafe also installs alarm systems to protect your home even more.
Contact DigitalSafe Alarms to Learn More:
DigitalSafe Alarms
720-941-6543
digitalsafealarms.com