Wall Safe: Platinum from DigitalSafe
DigitalSafe has an entire line of wall safes that can be installed pretty much anywhere in your home or office. Our base model is the Silver Wall Safe. Our next model up from that is the Gold Wall Safe and today we would like to tell you a little more about the Platinum Wall Safe.  We are crazy about the Platinum because of it's special feature; The hidden compartment.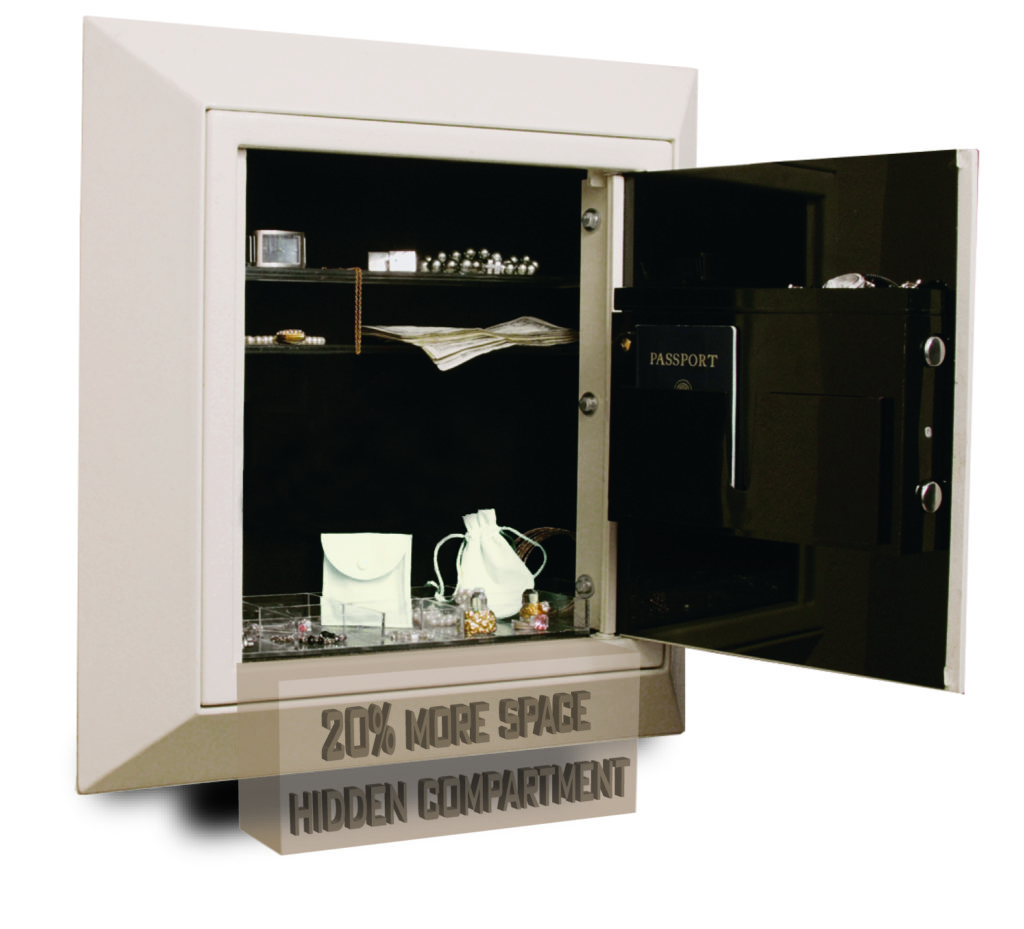 Hidden Compartment
From the outside, The Platinum doesn't look any different from The Gold or Silver Wall Safes. But on the inside, there is a fun little surprise. This wall safe's design includes a hidden compartment, only available at DigitalSafe, that is easily accessible by rotating the bottom panel of the safe upwards. This compartment is hidden behind the drywall and not visible from the outside. It offers 20% more storage and is a perfect spot to hide two handguns, cash, jewelry and any other valuables that need a little extra security.
The Platinum Wall Safe includes all the same features as the Silver model. The interior is lined with plush velvet and the accessibility is so convenient with this DigitalSafe. The safe's high security keypad allows for locking the safe by either digital key pad or by a quick swipe of your credit card.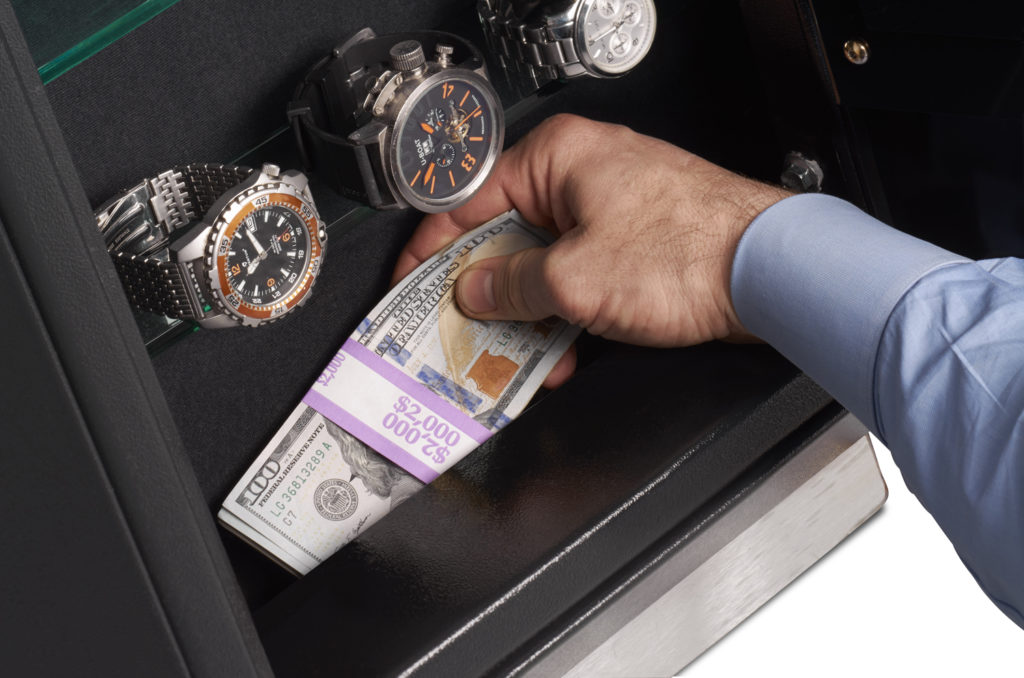 Size
The Platinum Wall Safe is the same size as our other two base models. So when you are figuring out where to install your wall safe, it is important to know two things.  Where the studs are in the wall and the dimensions of the safe.  The Platinum is 15.25′ H x 14.38″ W x 6″ D and is designed to be installed in a standard 2 x 4 or 2 x 6 studded wall.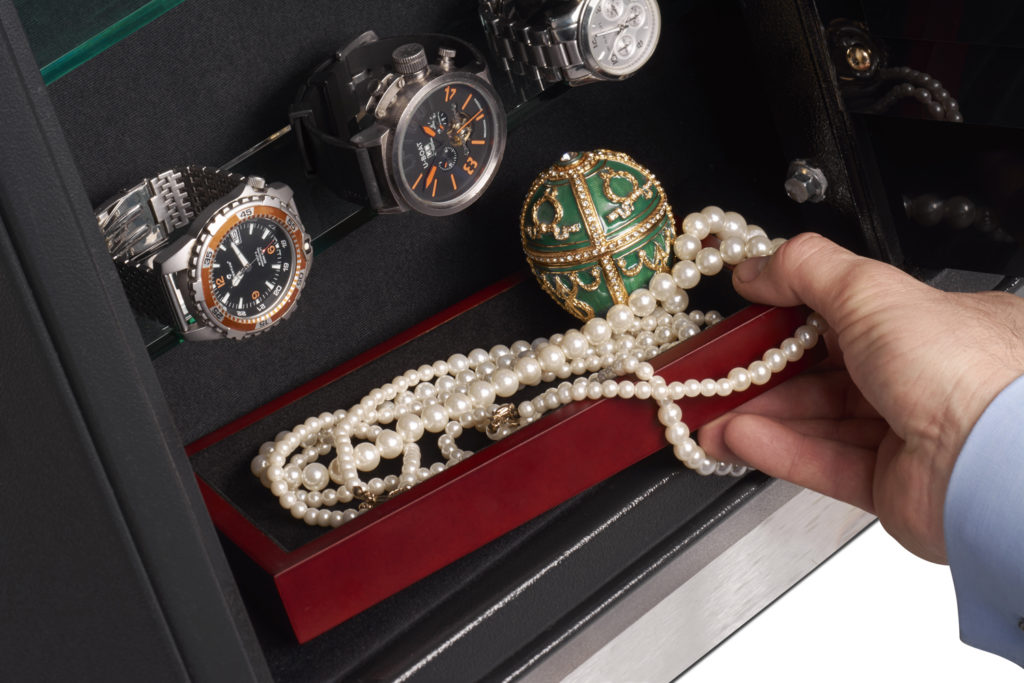 Contact Us!
Finding a wall safe that fits your requirements is easy once you know what to search for. Consider one from DigitalSafe to keep your valuables secure.
For more information, call 800-566-3122,, email info@www.digitalsafeonline.com or visit https://www.digitalsafeonline.com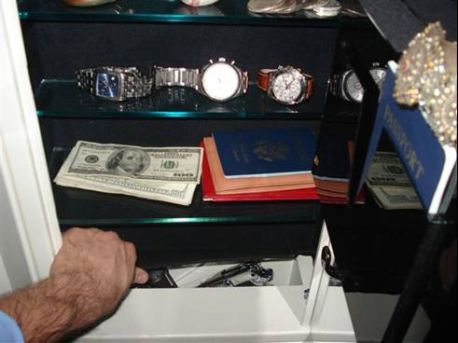 Looking for a different safe from our Platinum?  We have several other wall safes and vault safes to choose from!
Did you know?  DigitalSafe also installs alarm systems to protect your home even more.
Contact DigitalSafe Alarms to Learn More:
DigitalSafe Alarms
720-941-6543
digitalsafealarms.com