Our local alarm business, DigitalSafe Alarms, in Denver, Colorado was very proud to sponsor a food drive in our neighborhood called the Stapleton Community Food Drive.
In it's seventh year, this food drive was founded and is organized by New Perspective Real Estate.  This drive benefits people in our community that suffer from hunger and poor nutrition.  Over the past seven years, NPRE has donated all the collected food items to The Food Bank of the Rockies and neighborhood school pantries.  In addition to the food items, NPRE has also collected money donations.
This year we were two of over 100 volunteers that collected thousands of pounds of food for our neighbors.  We are really looking forward to being a part of this wonderful food drive next year!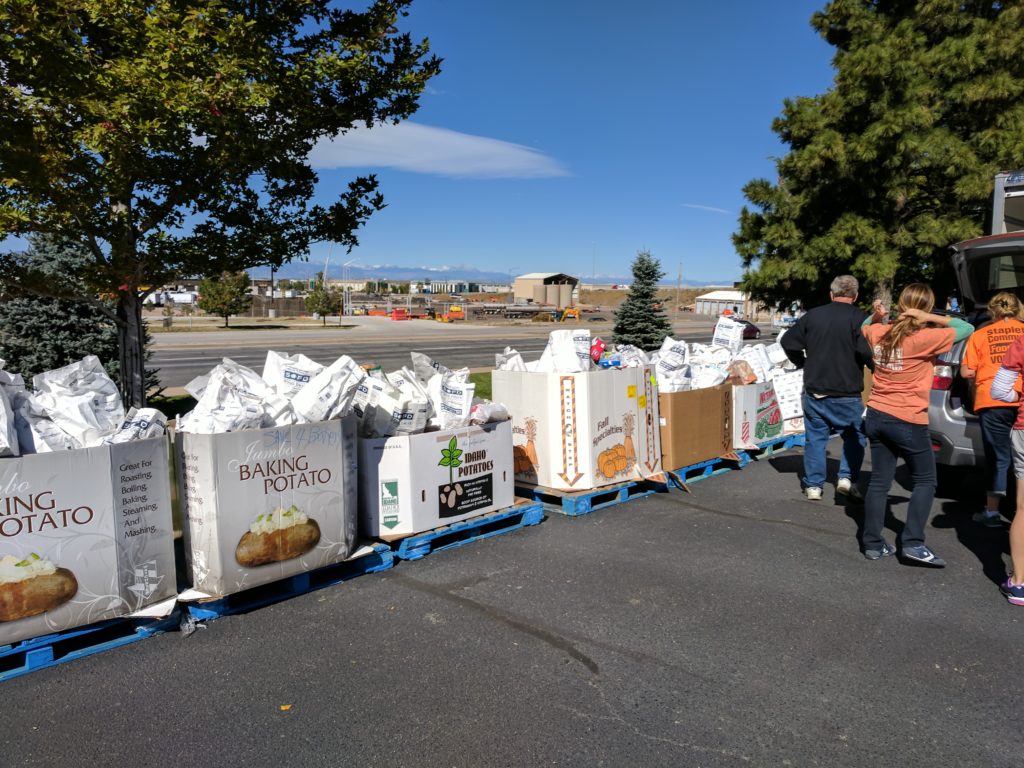 To learn more on how you can be a part of the food drive or how you can donate, please go to: https://www.stapletonfooddrive.com/donate