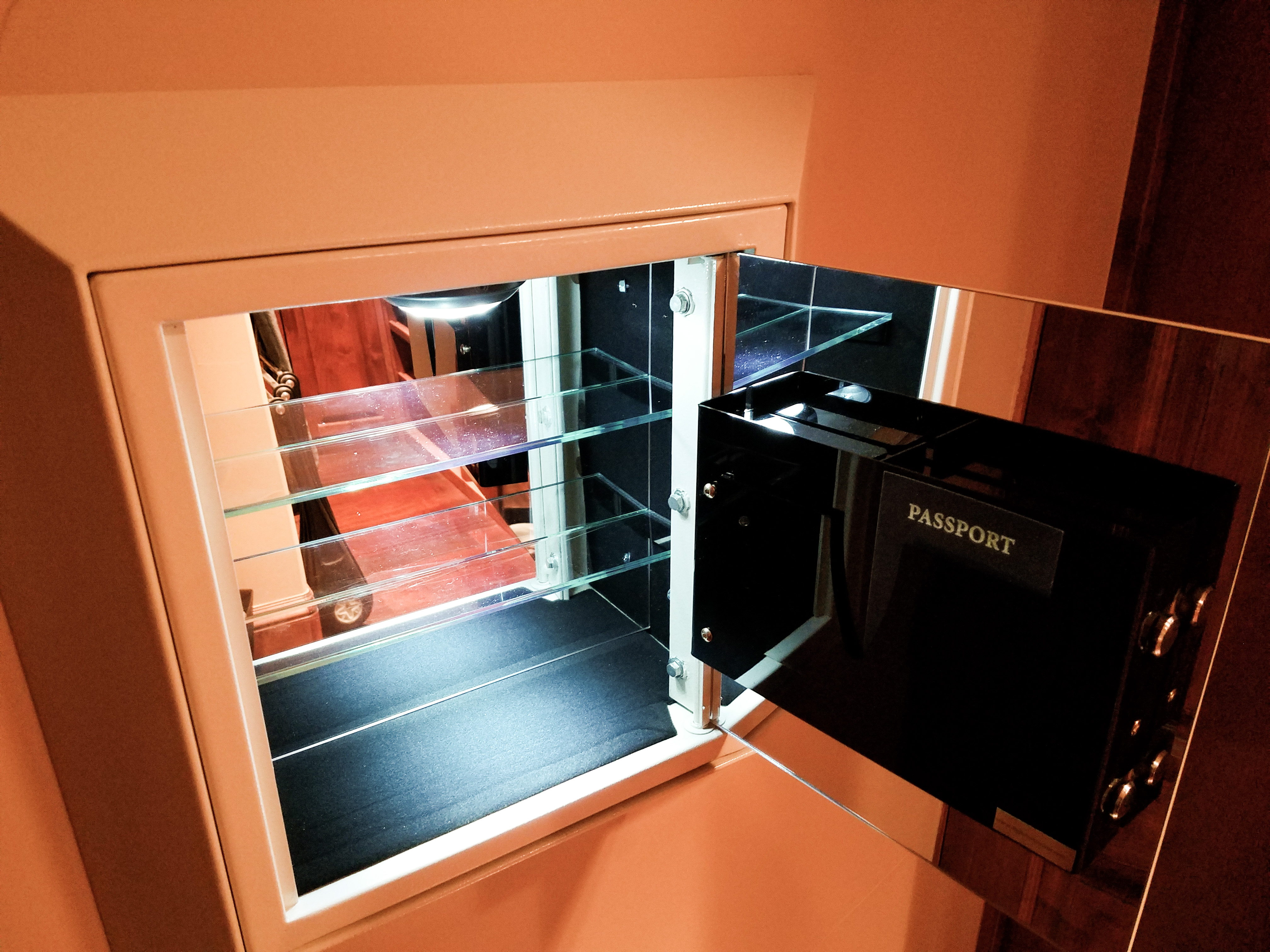 DigitalSafe has an entire line of wall safes that can be installed pretty much anywhere in your home or office. Our base model is the Silver and our next model up from that is the Gold Wall Safe.
Brilliant in design, the Gold Wall Safe includes sleek mirrored internal walls and shelves that provide your irreplaceable valuables a display case while satisfying your security needs. This safe also includes three unique felt lined, mahogany jewelry trays with a watch and ring alcove. This safe lights up like a diamond with its interior lighting system.  When the safe is open, it is just gorgeous.
When you are figuring out where to install your wall safe, it is important to know two things.  Where the studs are in the wall and the dimensions of the safe.  The Gold Wall Safe is 15.25′ H x 14.38″ W x 6″ D and is designed to be installed in a standard 2×4 or 2×6 studded wall.
Finding a wall safe that fits your requirements is easy once you know what to search for. Consider a wall safe from DigitalSafe to keep your valuables secure.
For more information, call 800-566-3122,, email info@digitalsafeonline.com or visit http://www.digitalsafeonline.com